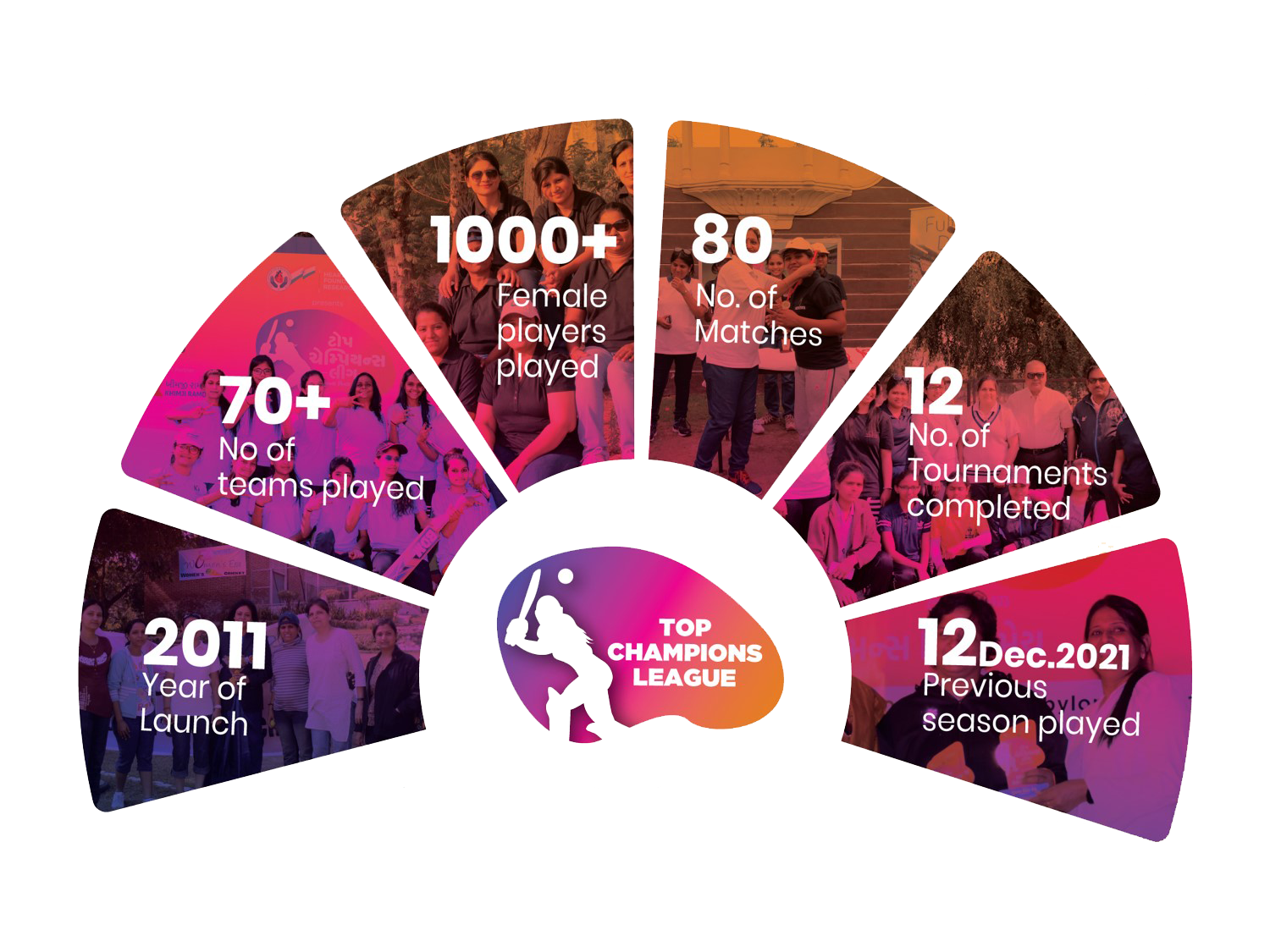 About TCL
The TCL was born in 2011 under the leadership of Mrs. Nimisha Amish Shah. TCL is the only leading female cricket sports organization of the county focusing dedicatedly on empowering non professional female cricket lovers giving them freedom to play their favorite sports. Currently, it has recognized tournaments all across Ahmedabad. It is a mature, established & goal driven organization.
Nimisha Shah
Nimisha Shah was born in 1978 in Ahmedabad, Gujarat, in a middle-class family. With the guidance of her caring husband Mr. Amish Shah and with the dreams of touching Sky, Mrs. Shah introduced the first season of non-professional female cricket of TCL in 2010. Her dedication and hard work made TCL (Top Champions League) a famous non-professionals female cricket tournament. Few years of practise in organising tournaments, she had organised Season 12 of TCL @ Club Babylon with 16 teams (200+ Female Players). Her ambition for female cricket encompass complete dream of playing cricket for female teenagers, moms, housewives, woman entrepreneurs and also senior citizen woman. Well-known personality/celebrities have endorsed her work for female cricket.
Anang Mistry
TCL has strong presence in Ahmedabad for non-professional female cricketers for more than a decade now. From last many seasons it is voluntarily supported by Mr. Anang Mistry to managed TCL professionally and make it a brand for cricket female lovers. Mr. Mistry brings with him over 20+ years of event management expertise and leadership in analysis, strategy, business development and fund raising. He is known in the industry for his focussed approach to getting projects implementation on time. His insistence on developing TCL with the best aesthetics and quality with strength within the committed timeline had made TCL one of the best non-professional female cricket tournament in Ahmedabad. Anang Mistry always ready to support any challenges faced by TCL and has always delivered his best support for the success of the tournaments.